Singles Mingle Social Event (Past and Present)
"Rock The World The First Time Out"
R U Looking 4 LOVE 'N All The Wrong Places?
Social Networking & Speed Dating  (FREE ENTRANCE/PAY TO PLAY)
Special Event:   6:30 - 8:30 pm   
Location: private and exclusive to RSVP attendees
Speed Dating, Music, Munchies, and more...Special Events RSVP (Form)
 To reserve your your pre purchase package:  Web Store
Minority Business Exchange Group - TBD 
Join us for YAHEC meeting of the minds with MBEG.   
Enjoy an afternoon of relaxation and fun while networking and building relationships.  Guest are free!  Tell your guest or on invites
Event's Schedule:   Meet and Greet 4:00 pm - 4:30 pm        Special Event Speaker  4:30 pm
*Vendor Presentations (5-min.)   *Network and meet potential new business partners   *Lots of Fun
MBEG is creating a safety net for communities.  Consumers, as well as, small business owners will join together in unity to building relationships.  A gathering of unity is the call for this event.  Are you looking for a platform to promote your service or product?  Are you looking for a network of people who offer services and products directly to you the consumer?  Then you don't want to miss this moment in time to grow.  There will come a time when we will not be able to buy or sell, what must we do to survive? ...join our safety net under the umbrella of Youth At Heart Empowerment Center.
Vendor tables are available $10.00 per space    
To attend or be a vendor:  Web Store
 To register:  Special Events RSVP (Form)   Vendor Partnership (Form)
 Guest are free - with RSVP
VENDOR TABLE(s) $ 10.00. All money donated to support the ongoing events at YAHEC will be used for that purpose. We look forward to your attendance. Expect only the best...set the atmosphere!
 Expected Vendors 
 X & I Street Teams  * Ardyss International Betiku
Hand painted shirts * Health Wellness  * After-hour/Overnight Care Concierge Service
 Desiree Jordan  * Pre-paid legal  * Entertainment  *  Legal and Wills
 Senior Quality Home Care   * Tag It  * Database builder  *  Send Out Cards 
* Catering by Shirleyanne  * 
Ultimate Feast 2 Empower - March 28, 2010   4:00 pm
When two or more are gathered...
Ultimate Feast 2 EMPOWER - March 28 4:00 pm Bladensburg, MD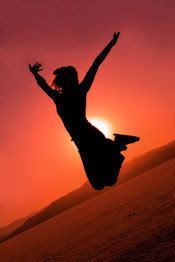 Join YAHEC for a refreshing time to praise the Spirit of 2010 "You Will Win" Conference. We will put action to our faith that will increase the momentum to move forward with a united winning attitude. Ultimate Feast 2 EMPOWER is expected to bring many believers together with hope, faith, and charity. This event will exemplify the greater foundation of the EMPOWERMENT CENTER.
Entertainment Munchies Meaning Momentum and more...
Special Event - Love In Action     Singles/Divorced EVENT  &  Married couples  EVENT
Are you looking for a Valentine's Day moment in time?  Spend a moment in time with YAHEC.  We are offering the luxury of fun, dancing, and lots of love.  Experience a moment in time you will never forget.  Donation is $25.00 per person for each event and includes:  buffet meal, dancing, entertainment, and building relationships.  Reserve your seat today--seating is limited. 
Love In Action (Singles and divorced only)    
Must be 35 or older 

 

Reception 6:30 pm  

Buy-in and Speed Dating Begins  7:00 pm 

Chill Down  "Your moment in time..."

closing
Love In Action (married only)
Reception 6:00 pm to 9:00 pm

Chill Down  "Your moment in time..."

closing
Use the button below to secure your seat at this event. Entrance to event (s) $ 25.00 per couple. All money donated to support the ongoing events at YAHEC will be used for that purpose. We look forward to your attendance. Expect only the best...set the atmosphere!
Re-Invent Yourself - the U-N-U  January 24  2:00 pm  (seating is limited)
 WE HAD AN AWESOME TIME IN FELLOWSHIP

This is the year I win...I want all my friends and family to win too. Join me for an exciting time to start your new year. It's the Re-Invent Yourself  The U-N-U meeting and seminar. There will be entertainment, munchies and friends you know and will get to know. No one says you have to be a certain way, break out of the box and be who God has created you to be...A CONQUERER... (our battle is not with flesh and blood...)  click Online Registration on the left sidebar to reserve your seat)
Are you a conquerer?
seize area by military force: to take control of a place by force of arms 
defeat people in war: to win a victory over a people in war
master something difficult: to overcome a difficulty, problem, or illness
climb mountain: to make a difficult or dangerous mountain ascent
the first woman to conquer Everest 
 win somebody's admiration: to win somebody's love, affection, or admiration, often through strength of character or seduction, and sometimes somewhat against the person's will By the end of the last song, she had conquered their hearts. 
to be victorious
Encarta ® World English Dictionary © & (P) 1998-2005 Microsoft Corporation. All rights reserved.See More
REGISTER TO ATTEND/GET ADDITIONAL INFORMATION:   Special Events RSVP (Form)  OR  Contact Andi Spice MBSS email
2010 We Win!
Start your new year off with a bang.  Friends of YAHEC, please join us on December 26th 2009 for a morning of fun , friendships, and forging for our future.  This is an open meeting and you can come with a plan or just step out on faith doing something you have never done in order to get the results you never had before.  This will be a beginning to a new year of favor and grace. So let's get a running start!  RSVP AND WAIT FOR A COMFIRMATION AS LATE AS 9:00 AM Saturday morning. reserve attendance (B/4   12/26/09) at email, website, or text "IBT at 10:00 am—count on me!" to 301.613.4294 don't forget to tell me your name.
Help Us Grow Campaign

Here at YAHEC we intend to make changes in the lives of those people who want to make a difference. We are looking for people who have something to offer. Check out our Volunteer section to see how you can help up grow. If you are a small business, have a business idea, volunteer, or looking to barter/promote your service to people in your community link up with us. We have special events and activities that will provide social/business networking opportunities. Our intent is to use non-conventional methods with monumental results, but we can't do this without your help…will you join us? If yes complete the application and we will be in touch very soon with a meeting date.

 

 

Construction

Plumbing

Electrician

Musician

Entertainers

Vendors

INVESTORS
Our intent is to build a community of like minded people willing to invest in someone else in order to build unity, empowerment, and grow mindsets.  This is not a get rich quick program, but it is a path to give back and grow.  So if you have a service, trade, talent, or investment that will empower others, we want to partner with you.  Join our vision partners meeting every second Saturday of each month.  SERIOUS INQUIRIES ONLY 
I really need your support at the kick-off event for Youth At Heart Empowerment Center Benefit Fundraiser.  Please join me for an afternoon of fun and excitement. 
Seats are limited reserve attendance (B/4   11/25/09) at email, website, or text "IBT at 1:30 pm—count on me!" to 301.613.4294 don't forget to tell me your name.  Our invite list is extensive, so please help us identify our YAHEC Friends.  I am looking forward to an awesome time. See you then...Andrea
 Faith + Seed = Action
This is the time!   This is the place!   This is the moment!
 SAVE THE DATE    Nov. 29, 2009     1:30 pm
Great American Bailout - Coming out special event
Purchase your tee that screams your support for the bailout plan  ($12.00/short sleeve   $16.00/long sleeve  color: Green w/blk writing)....add a pendant with the Lord's prayer $30.00 more (includes s/h) taxes not included.
$1 Million Social Party  
Location:  Columbia, MD         Date: TBA      Time: TBA  (private invites to supporters only)
Cost:  $ 25.00 pp (adult 21-up)     $ 15.00 (teen/child) 
Light munches and drink  (other beverages available - additional cost)
Reserve your ticket email: greatamericanbailout@gmail.com or 301-613-4294
*****$5.00 discount with tee shirt purchase*****
Coming Events and Activities
Harvest Fest of Fun (fundraiser) - We are sponsoring our first fundraiser event 2008.   Our harvest celebration will kick off reaping a season for success.  Ticket price is very affordable.  (4:00 - 8:00 pm)   Your support is appreciated.  Join the friends and family of YAH for a fall afternoon of fun, laughter, and dancing while you get your eat on.  Your ticket price includes a buffet style meal of fried fish, chicken, hamburgers, hot dogs, salad, Cole slaw, drink, and dessert. Special games and winnings for all.  Children are welcome during the hours of 4:00 - 6:00 pm.  Don't forget to bring a wrap, jacket, or coat for the brisk evening night.  Date: TBD in October  contact:youthatheart@yahoo.com for more information
Talent Showcase  - If you have a talent and you want to show it off, join YAH for our talent showcase event.  Open calls are held locally.  Let everyone know you have style and finesse. 
Would you like us to help you host a talent search event at your school or club?  We do it all...auditions, sell tickets, set/up and breakdown, concession stand, photo, and advertise.  All you do is show up and get your portion of this fundraiser profits.  Contact us for dates and time 
Vision Party - Do you have hopes and dreams, but no motivation to bring them to reality?  Join other people who want to do it big, but just can't get things off the ground.  This networking groups helps to support each members' dreams and desires.  Contact Us for dates and time
MBSS - Do you want to get in touch with your inner man?  Get a greater understanding of God's will for your life...that you prosper and be in health, just as your soul prospers.   (Spiritual content) Contact Us for dates and time -space is limited
Aquaintance Night  - GET AQUAINTED
ARE YOU LOOKING TO MAKE NEW AQUAINTANCES?
Join YAHEC for a night of fun, food, and laughter. Location, Time, and dates vary, so check out our calendar for up and coming events.  Advance payment required via PayPal at tutoringgreatthinkers  
Just click on the PayPal button or go directly to PayPal and send payment to tutoringgreatthinkers.  The cost of each event is $ 25.00 per entrance.  ($ 5.00 discount if you buy two and bring a friend)
Enjoy our mini-mixer, mingle and meet/greet sessions.  30-minutes after opening, YAHEC's 3-min. "Sneak-a-Peek Room Rally begin arrive early for great seats.  Your entrance fee includes light munches and non-alcoholic beverages.  Some venues offer other beverages at your own expense (cash bar).